Krakatoa™ Media Maker
The Future of Cell Culture Media is Here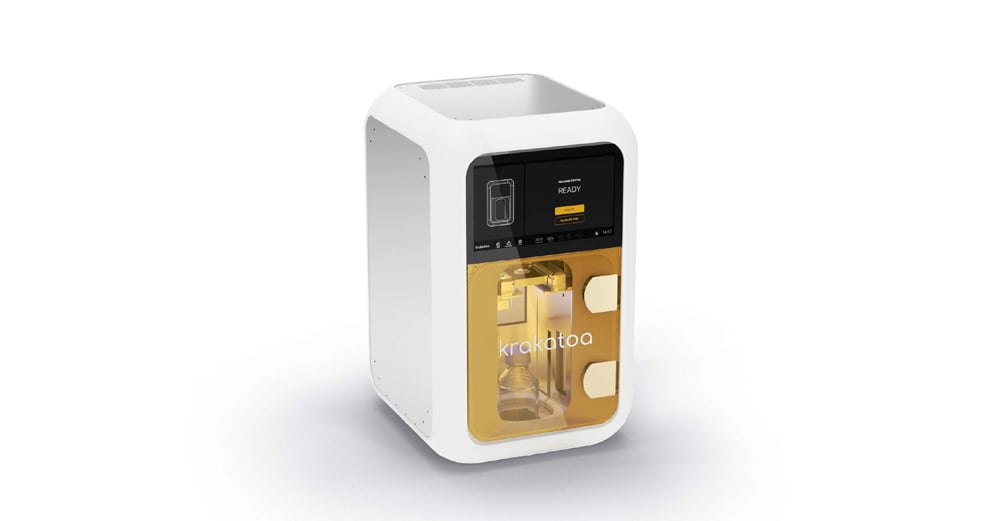 Click here to watch a little introduction to Krakatoa.
---
Create custom media at point of use in minutes with Krakatoa™, the world's first pod-based media maker. Bring quality, convenience, and sustainability to your cell culture experiments. Take your research from bench to bioreactor and promote superior outcomes at every step. It is time to cure people + planet.
Take the first step and pre-order your Krakatoa today. Complete the form to get on the priority list for one of the first edition systems - no money down. Shipping begins Summer 2022.
To learn more about Krakatoa, please click here.
---
Krakatoa™ is a registered trademark of Stoic Bio, Inc. Nucleus Biologics LLC is an authorized distributor for Stoic Bio, Inc. of Krakatoa and its related products. Stoic Bio, Inc. is a spinoff of Nucleus Biologics, LLC with similar ownership and was created to develop and commercialize Krakatoa and its related products.