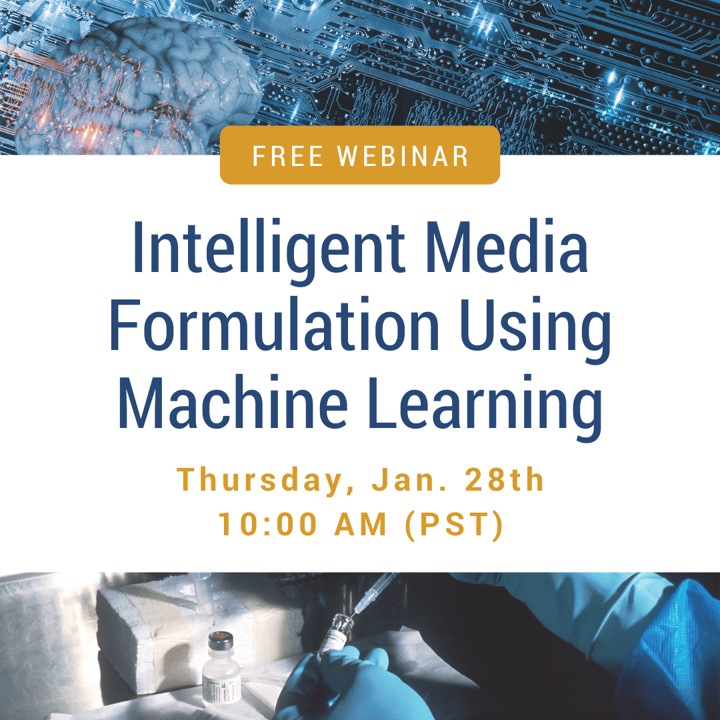 The 3rd webinar in our education series will focus on how Artificial Intelligence can expedite media formulation and speed the time into the clinic. This is truly a breakthrough in enabling scientists to optimize and control their media.
In Webinar 1 we explored how custom media, and even one component change, can improve your cell potency. In Webinar 2, we showed how custom media is actually more cost-effective than using Proprietary Off-The-Shelf (POTS) media with similar development cycles.
In this webinar, we'll teach you about NB-AIR™, the first-of-its-kind, AI platform for media formulation based on peer-reviewed articles. We'll discuss:
How machine learning can optimize cell performance by a meta-analysis of ~75M scientific publications looking for relevant compounds that are proven to impact critical quality attributes (CQAs).
Demonstrate how NB-AIR gives you the ability to create a formulation based on your desired CQAs and the latest peer-reviewed articles. Instead of using POTS media with an unknown formulation that is a decade old, you leverage the latest peer-reviewed science.
How these formulations can be transferred directly to NB-Lux™ our cloud-based portal for real-time quotes, ordering, and tracking of formulations. You can order lot sizes from 2L- 2000L.
These tools will finally allow therapy providers to own the IP on media, a critical component in their ecosystem. Media is a competitive advantage in your therapy development.
Breathe new life into your cells with NB-AIR™.
Did you miss the previous webinars? They're available!